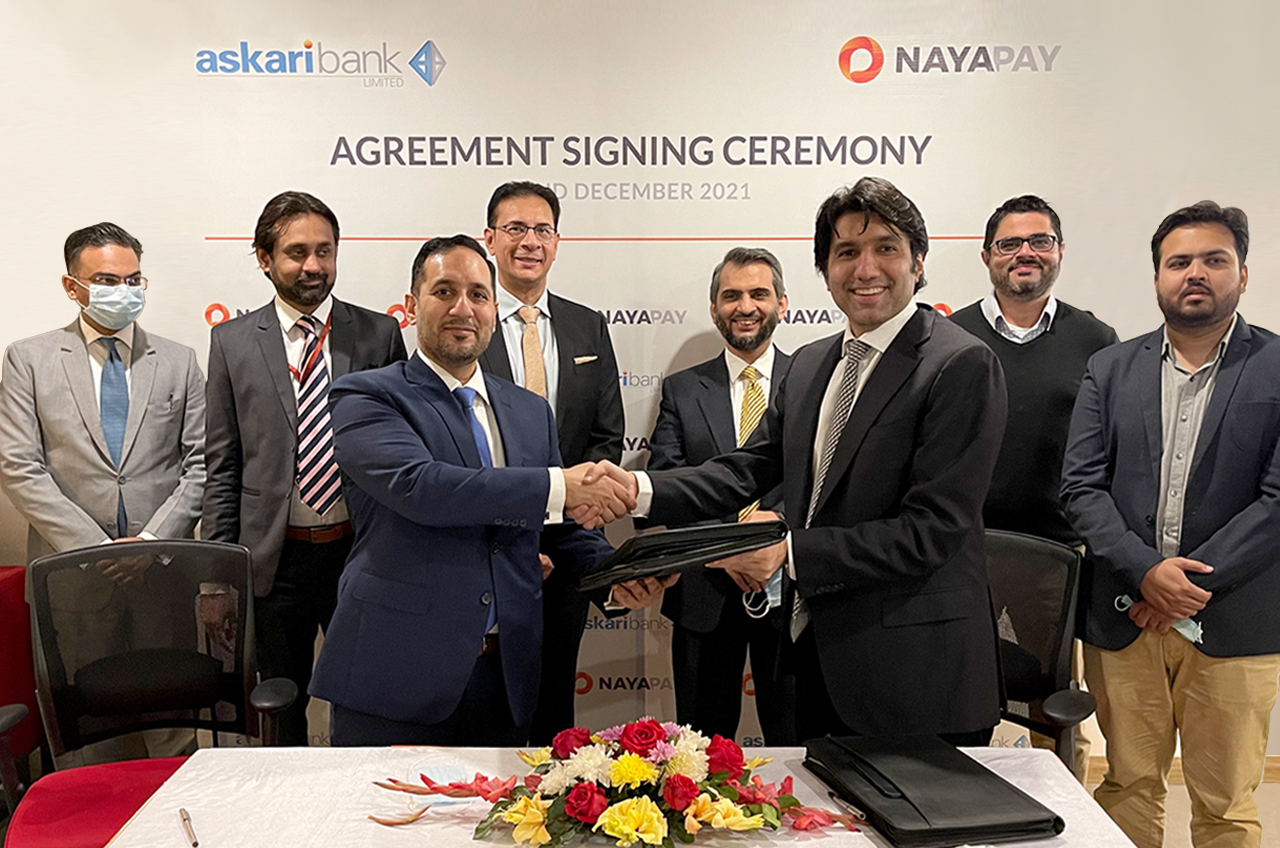 Askari Bank Limited joins hands with NayaPay as one of its partner banks
27 Jan, 2022
Askari Bank Limited and NayaPay have signed an agreement to promote digital payments in Pakistan.
As an Electronic Money Institution (EMI), NayaPay enables users to open E-money accounts in a few simple steps. E-money account holders can make digital payments by accessing their funds through the NayaPay app and associated debit card, accepted at ATMs and retailers across Pakistan.
For Askari Bank Limited, providing new and innovative digital modes of transactions to customers is part of their Digital Banking Strategy. This collaboration will enable Askari Bank Limited's customers to link their Askari Bank account to their NayaPay wallet for convenient money transfers between accounts and for merchants to offload funds to their designated Askari Bank Limited account. Consumers and businesses can use their linked accounts to pay verified merchants on the NayaPay app.
Syed Jafar Raza Rizvi, Acting Head Corporate & Investment Banking, Askari Bank said:
Speaking about the partnership, Mr. Danish Lakhani, CEO NayaPay, said: